Join the

Inside Track

Want to take your jazz guitar playing to the next level?

Everything you need to skyrocket your jazz guitar playing - all in one place!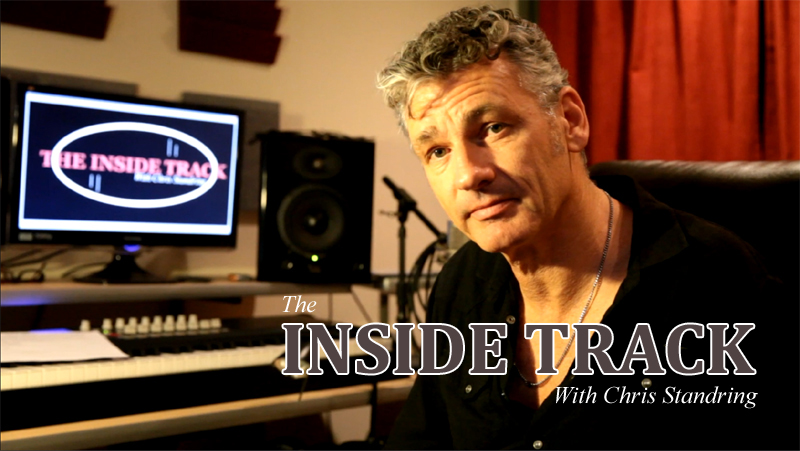 Watch this brief video and then read on....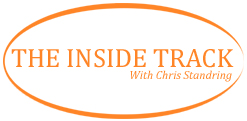 Hi there,



I'm Chris Standring and I've been playing guitar a long time now. For over forty years, and professionally for around thirty. I've seen a lot of changes happen in the world during that time, certainly the way we learn to play music is drastically different now. Back when I began to play there was no world wide web, we learned from books, guitar teachers, or by sitting down on our own and figuring things out. It was a simpler time, and some would say better in terms of learning as there were fewer distractions. These days, because of technology, there are a million ways to keep occupied. When I was a kid, I either sat in my bedroom practicing or I would be outside on the farm hanging out with my brothers.

But the smart committed student embraces the new technology. It has allowed us to learn through video, and the luxury of being able to replay that video time and again. I have been embracing internet learning for a good while now with my jazz guitar programs. Now I have something brand new for you, and something I just know you will love.

It's an elite private member's club called The Inside Track. I say 'elite' because it's geared for those who seriously want to commit to learning their instrument. You get out what you put in, and I'm looking for people just like you, studious players who want to see real results. The Inside Track is a place where you can practice 24/7 - everything is in one place. And if there is something you don't see that you would like to, and you think it would be beneficial to others, just ask.

What's the big deal?

The Inside Track is a truly unique place. I'm always asking myself, "If I had to go back all those years ago and learn all over again, what would I want to help get me there quicker?" I have kept all these questions in mind while I compiled my best selling guitar programs such as "Play What You Hear", and my Jazz Guitar Video Masterclass series. I focused on how to get the notes under your fingers in the most concise and easily understandable way. I am proud of those instructional programs, I don't think I could personally have imparted that knowledge to you better.

But now there is the question of practice tools. So far I have focused on imparting musical knowledge, ideas, theory and so on. What about a place where we can go to practice all the ideas I talk about? Practice ideas that anyone else talks about for that matter. And so I came up with The Inside Track. A place where you can practice with super high quality play along tracks, new lessons, performances and transcriptions and a TV show showcasing the finest musicians in the world. All this, exclusive to The Inside Track. Let's dig a a bit deeper shall we?



What You Get



Play Along Tracks
I have a fully fledged state of the art recording studio in my home. I produce all my albums here, so I have a good idea as to what sounds sonically high quality. These play along tracks sound good! Really good. A problem I have always had with play along tracks in the past is that the rhythm sections are often way too busy, too out of control. I can only imagine this is the case because while the players were in the studio recording, they were not supporting a soloist, so often they overplayed. I have kept this in mind and asked "What would I like to hear if I was taking a solo?" Supportive comping is the key.

I have included play along tracks to many well known jazz standards as well as vamps and sequences that everyone needs to practice to if they want to improvise well on chord changes. I have also included some of my own album tracks without my guitar, and happy to upload many more. Click on a link and a pdf chart comes up that you can open in a new browser window or simply download and print. And the good news? If there is a song you would like a backing track for that you don't see, just ask. The Inside Track will grow quickly and become a community driven magical place.

I originally started making these play along tracks because I wanted something inspiring to practice to myself. Needless to say I personally use these tracks every day in my own practice time.
Example play along track 1
Example play along track 2
Example play along track 3
Just some of the play along tracks you can find in the Inside Track (new tracks are recorded and uploaded weekly)

Affirmation, All Blues, All Of Me, All The Things You Are, Alone Together, Autumn Leaves, Beautiful Love, Blue Bossa, Bluesette, Body & Soul, But Beautiful, Cantaloupe Island, Days Of Wine & Roses, Django, Estaté, Falling In Love With Love, Footprints, Four On Six, Giant Steps, Green Dolphin St, Girl From Ipanema, Have You Met Miss Jones, How High The Moon, How Insensitive, I'll Remember April, Impressions, Killer Joe, Like Someone In Love, Little Sunflower, Maiden Voyage, Manha De Carnival, Mercy Mercy Mercy, My Favorite Things, My Foolish Heart, My Funny Valentine, Night & Day, Out Of Nowhere, Poinciana, Solar, So What, Stardust, Take The A Train, Sugar, Summertime, Triste, Winter Wonderland, What Are You Doing The Rest Of Your Life.
Vamps & Sequences (new tracks are recorded and uploaded weekly)
2-5-1 slow (all keys), 2-5-1 medium-fast (all keys) 1-6-2-5 medium-G major, I Got Rhythm, Blues, G Major Vamp, Minor turnarounds (slow)
Chris Standring Tracks (new backing tracks uploaded by request)
All That Glitters, Bossa Blue, Contemplation, Do What You Do, Nightingale's Bridge, Nothing Lasts Forever, Oliver's Twist, Scatterfunk, Sneakin' Out The Front Door, Soul Symphony, Sunrise, That's What I Thought You Said. The entire Blue Bolero album,the entire TEN album, and much more...

Jazz Guitar Lessons




Unlike my existing guitar programs, where I have presented information that I feel is necessary, The Inside Track is more personal, where I present information that

you

would like to see. Some lessons will be from guest artists, most from me. Some are in video form, some are in traditional print, along with audio examples, and downloadable high rez pdf.

Example lesson

(Link opens in a new window)



Here is an example video lesson.




In this video I talk about my latest guitar instructional program "Play What You Hear Volume Two", which is also part of the Inside Track membership.






Performances & Transcriptions
I have always felt that the most inspiring way to pick up an instrument and practice is by hearing a great player play. Personally, I am constantly looking for that kind of inspiration. So I decided I should make video performances part of The Inside Track. I have included many performances of me playing jazz standards, as well as alternate versions of my own compositions, and some of these are transcribed and available for you to download.
Example performance
(Link opens in a new window)

Inside Track TV
The Inside Track with Chris Standring
is our membership TV show where we spotlight a special guest. Each guest records two to four songs in the studio while being videotaped live, followed by an in depth interview. Each guest artist brings a rhythm section of their choice and you can expect to see world renowned artists performing live on your Inside Track TV screen. Watch
season 1 episode 7
here. (All the archives with plenty of other episodes to watch are in the ITTV lounge in the membership area).

Programs
I have five highly acclaimed guitar instructional programs that are all accessible from the Inside Track membership site.

* Play What You Hear Vol 1 (for intermediates)
From intermediate to advanced level, this program teaches you how to "play what you hear". You will learn the jazz vocabulary and understand how to improvise using this vocab over many different harmonies. You will learn to hear major, melodic minor and blues scales and learn harmony and how to see it all very simply on the fretboard. Contains over 300 audio examples and tons of play along tracks.

* Play What You Hear Vol 2 (for intermediates and advanced)
From intermediate to advanced level, PWYH volume two takes you into the stratosphere with new concepts and ideas all presented in high resolution. Section one focuses on single string improv. and section two focuses on chord melody and harmonic superimposition. Part three features six jazz guitar solos performed by Chris Standring. Every note transcribed in traditional notation and TAB. Every example is shown with video and audio.

* Jazz Guitar Video Masterclass Volume 1 (for intermediates)
From intermediate to advanced, this cutting edge video software program presents Chris Standring in the first of two jazz guitar masterclass series. In this eleven lesson program Chris discusses building vocabulary, connecting new phrases to existing vocab, rhythm & comping including walking basslines and comping at the same time, and six live performances by Chris, all transcribed with notation and TAB.

* Jazz Guitar Video Masterclass Volume 2 (for intermediates)
Focused 100% on chord melody, this groundbreaking program walks you through the essential steps of improvising a melody whilst playing chords at the same time. Utilizing a step by step regimen and tons of video examples, this program is the fastest possible way to get to playing chord melody at the highest level in the shortest amount of time. With play along tracks and downloadable pdf.

* Guitar Made Simple (fundamentals & basics for beginners)
A step by step in depth guitar learning system for beginner guitar players. This program is also a great reference tool for any intermediate player wishing to go back and cover any fundamentals. The program will show you how to learn a ton of chords, without having to memorize six million shapes. You will learn how to read music, (and how to sight read) and play improvised solos at a basic level. This program is recommended to prepare the student for the above three intermediate jazz programs.
This is AWESOME, Chris. Way to go…bravo for always coming up with new and interesting ideas. I am really blown away by you, man! Hope to see you soon. Much love, Dave Koz

My sincere thanks for this extraordinary program you have created. After one evening diving into the contents I am in complete awe and admiration for what you have done. However, the contents are just an aspect of a greater whole with the Inside Track I think. The "how" you present it is truly masterful. You are a gifted teacher and you can count me in from this day on. Perhaps I will actually learn to play well and create some beautiful music. At the very least I will be enriched by the experience. Well done. Very well done! - Chaz Gross -Inside Track member

I can honestly say that "Play What You Hear" is one of the best things I've ever bought. I was EXTREMELY skeptical about spending money on an online guitar course because all the ones I've seen before seem to be full of shortcuts and tricks that give people quick fixes in their playing that have little more than novelty value. This course is huge and extremely comprehensive. I also really like the way it's written, as it's very succinct and easy to absorb. I can't praise it enough. It contains enough information for up to ten years worth of study and it costs as much as three one - hour private guitar lessons. It's really amazing and it's got me out of a serious rut. Thanks a lot! Mathew Barnes - PWYH student



"Chris - your program is seriously good! It's well thought out and easy to use. It's bound to appeal to players who can play but want to learn jazz. I'm totally impressed with the intelligence and organization of this. You are also a totally natural teacher . Well done mate! " - Tony Smith, guitarist with Roy Ayers.




Chris - this looks great and the formatting, visual presentation and overall organization of the material is excellent! You look great on camera and seem very comfortable and natural in your delivery. I think this will be a very popular series and I wish you a lot of success with it! - Frank Potenza, Professor, Chair studio/jazz guitar program, USC

I am really impressed with JGVM volume 2. It is what I have been looking for: clean, clear, simple with an emphasis on melody. - Doug Tegrt JGVM Vol 2 student




Dear Chris - I find both master class courses to be the best that I've ever come across. Your information allows me to actually use chord inversions effectively for the first time. Perhaps I'm a slow learner, but I find Jazz the most challenging genre of music. I am now able to take my fragmented knowledge of scales, chords and modes and play some cogent music. Of course I have a long way to go but now I can see where I'm going! Thank you so much for the great effort in creating these master pieces of information. I am looking forward now! - Gene King JGVM Vol 1&2 student


Meeting Place
What private member's site would be complete without a place where members can interact? Here you can meet other Inside Trackers and discuss music, life and art. I'll be right there too!

Your No Risk Guarantee!

| | |
| --- | --- |
| | When you join the Inside Track, I personally guarantee that your guitar playing will take on a whole new level. Otherwise you can unsubscribe and I will refund you. |

Get Smart - Get On The Inside Track!
Membership plan:

* 12 month membership (renews annually) $97 per year
* Cancel at any time!
For the price of just two bucks a week, you can have a wealth of knowledge at your fingertips. Sign up today! I guarantee it will be the best musical decision you ever made!

Welcome aboard, I'll see you on the Inside Track!





Get Smart - Get On The Inside Track!
(Opt out at any time. Easy unsubscribe).